Sustainability and digitalization
The Hotel Palace Berlin combines wanderlust and comfort with a sustainable lifestyle.

Be a guest where sustainability and environmental protection are lived as real added value, because we want to help our planet, as well as people, animals and habitats, today and for a long time to come.
That is why we have not only implemented measures for more sustainability in the hotel, but we are already working at full speed on sustainability certification.
Discover our sustainable measures:
Reduction of energy consumption & greenhouse gas emissions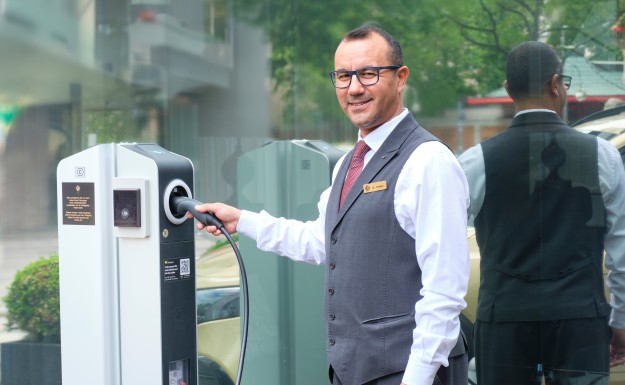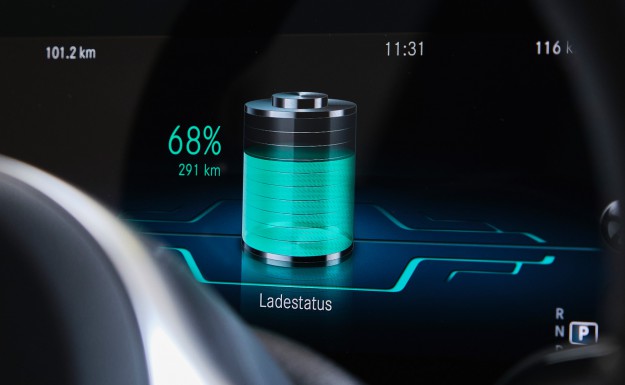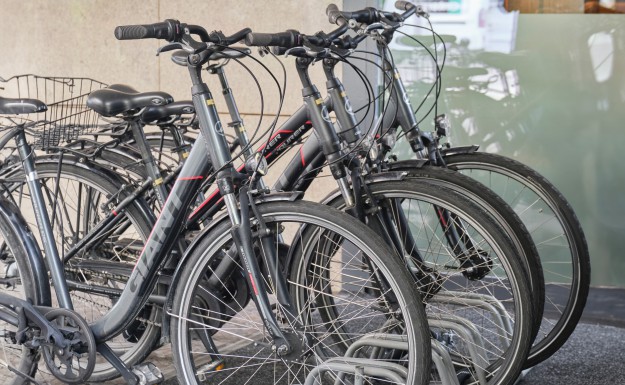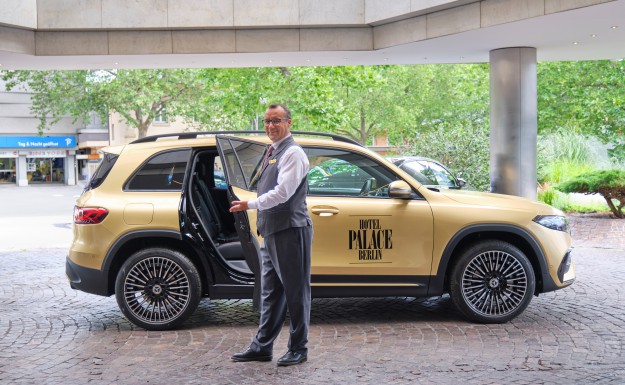 The energy sector has a major impact on the climate: it causes around two-thirds of all climate-damaging greenhouse gases. And these must fall drastically, which requires a phase-out of fossil fuels.
We have already taken the following measures to save energy and reduce greenhouse gases:
double glazing on all windows to reduce energy consumption for both heating and cooling
all hotel rooms have large windows and sufficient natural light to reduce the energy used for lighting
at least 80% modern LED lamps, which ensure high energy efficiency and have a lower disposal requirement due to their long service life
Charging station for electric cars and exclusive use of electric vehicles in its own fleet
Bike parking, bike rental on site & guarded bike room
regional and seasonal food procurement
In addition, from 2024 the Hotel Palace Berlin will only use electricity from renewable sources.
Reduction & control of water consumption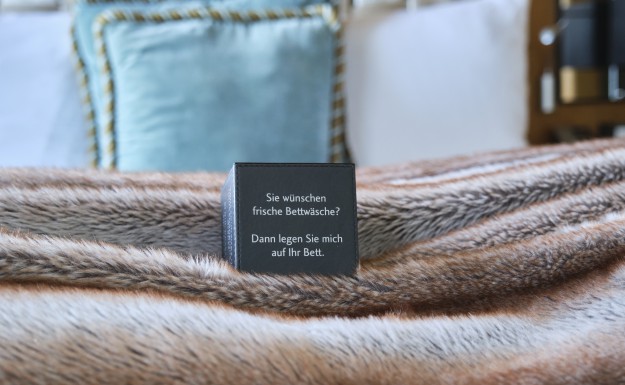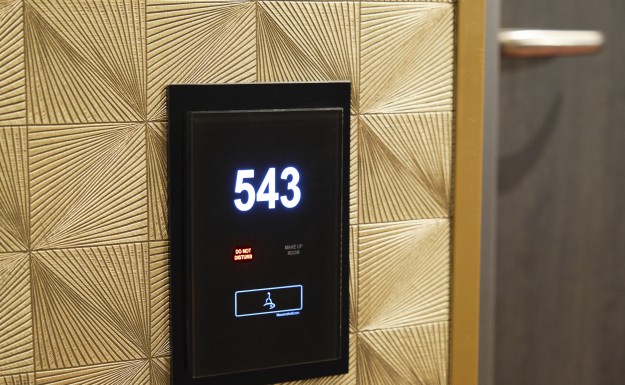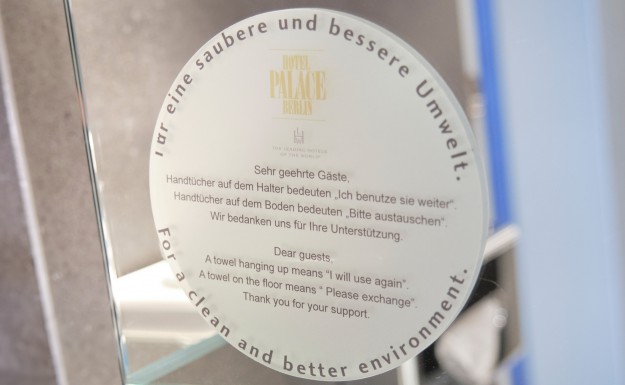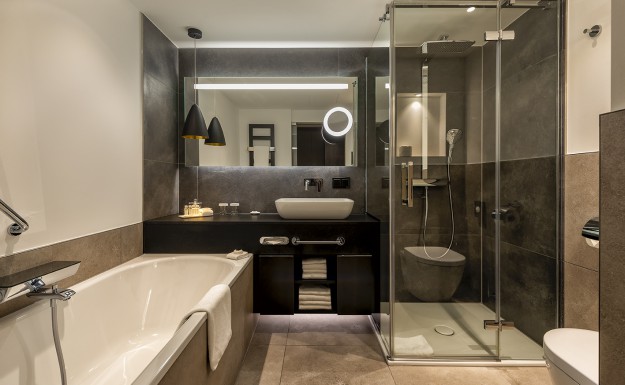 Water is a valuable commodity and in many places around the world it is also very scarce. In fact, nearly 20% of the world's population lives in a water-stressed region.
Our water-saving measures protect the valuable resource of water and thus make an important contribution to environmental protection:
water-saving showers & toilets
towel reuse concept during your stay to avoid wasted loads of laundry & detergent
guests can choose not to clean the room, which reduces the cleaning of linens
the Hotel Palace Berlin is connected to a recycling system for service water
Waste reduction & disposal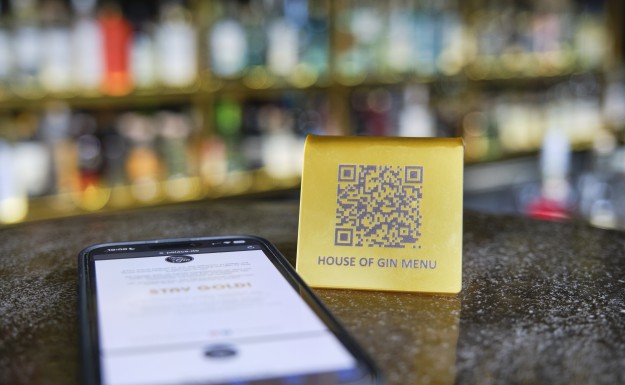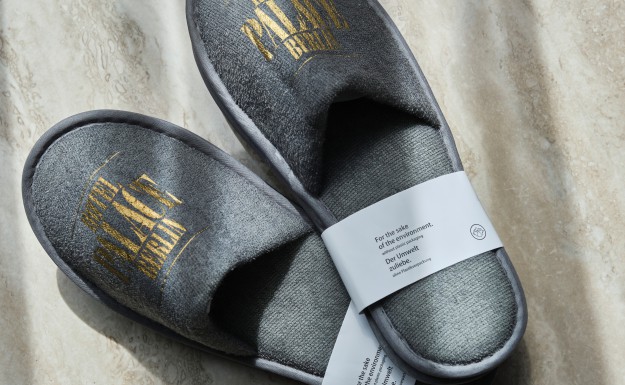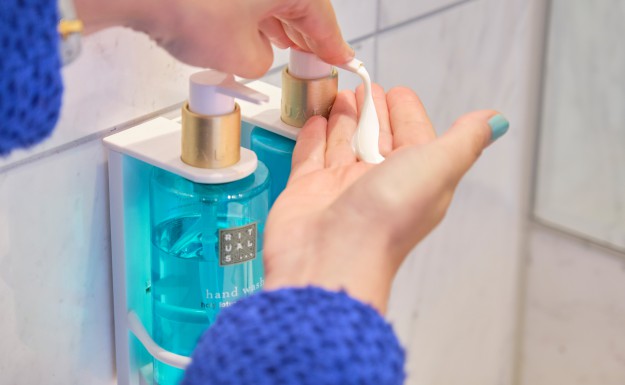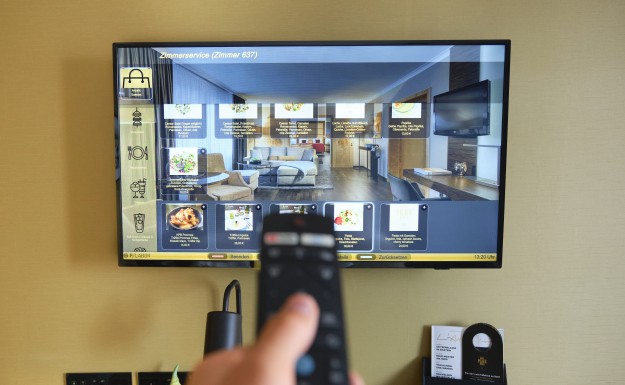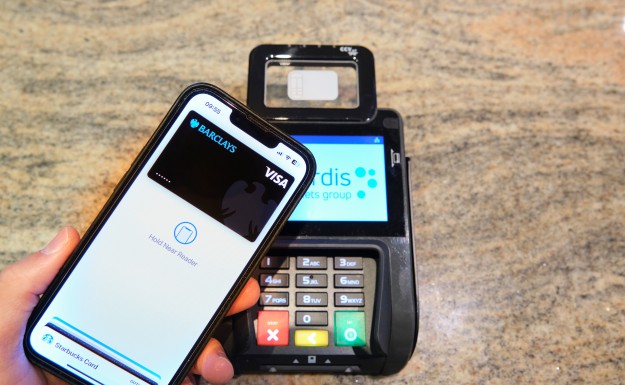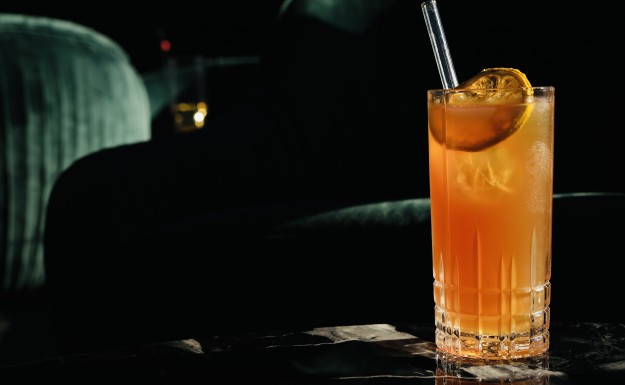 To reduce and eliminate waste, we refrain from using the following single-use items:
plastic bottles
plastic stirrers
plastic bottles for cosmetics
plastic straws
plastic cups
plastic cutlery & crockery
In addition, solutions such as:
refillable dispensers from the environmentally conscious brand Rituals for our beauty products
digital guest folders & room service orders in all hotel rooms
paper reduction in the catering areas through digital menus
digital door signs
safe disposal of chemicals
comprehensive regulations for food waste and a concept for education, prevention, reduction, recycling and recovery
digital payment systems
hotel slippers with sustainable packaging made of paper banderole
Waste separation in at least 4 categories
The Hotel Palace Berlin is expected to introduce digital check-in in 2023 to reduce paper consumption at reception.
Local culture, community & environment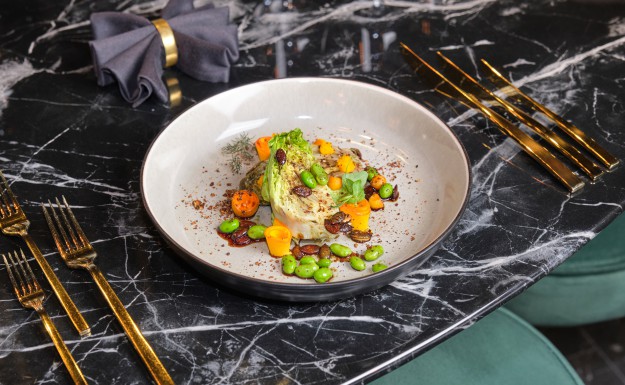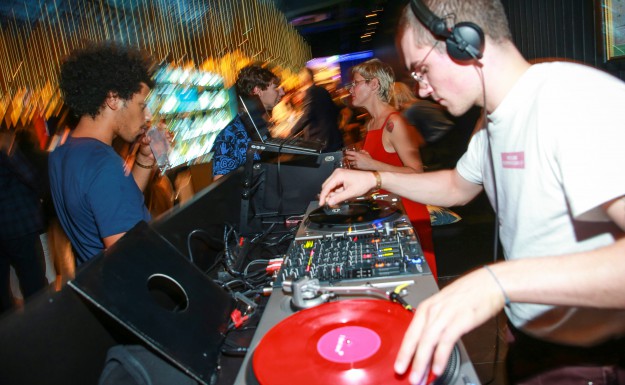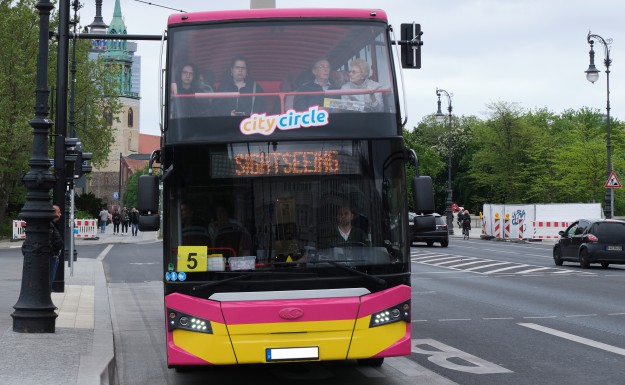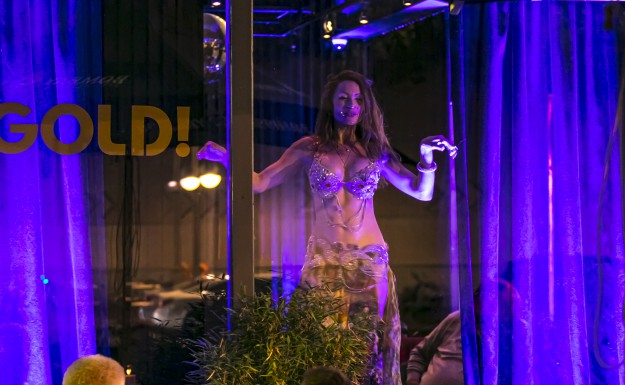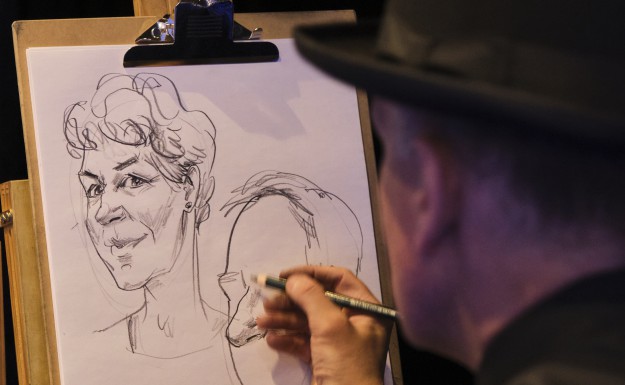 Sustainability not only refers to energy, but also to the food used in gastronomy. The Hotel Palace Berlin offers sustainable food using regional and seasonal ingredients. In addition, the Hotel Palace Berlin relies on local artists and environmentally friendly cleaning agents:
local groceries and local suppliers (at least 80% of the food - by weight - is sourced regionally and the Hotel Palace Berlin gives priority to local or fair trade suppliers, provided they are available or deliver in sufficient quality and quantity)
vegetarian and vegan menu options, also in our restaurant for employees
tours and activities organized by local companies
performances by local artists
use of environmentally friendly cleaning agents that relieve nature
at least 50% of the chemical cleaning products for daily use have a recognized eco-label
hazardous liquid or solid chemicals are safely stored and hazardous waste is safely transported to an approved sanitation facility
the management holds regular meetings with the employees to inform about the sustainable efforts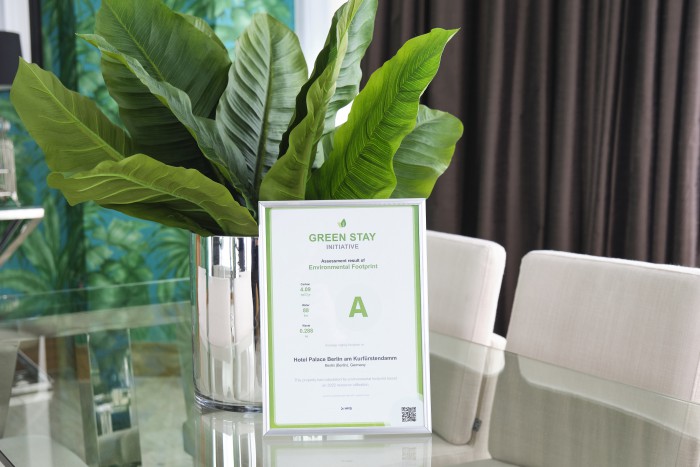 HRS Green Stay Certificate
Due to its sustainable measures, the Hotel Palace Berlin is one of the most environmentally friendly hotels in the Berlin region and was awarded the "Green Stay" certificate by HRS.

The evaluation by Green Stay is based on the Hotel Carbon Measurement Initiative (HCMI), founded in 2011 by the World Travel & Tourism Council (WTTC) and the International Tourism Partnership. The initiative was further developed by a working group of numerous hotel associations.

Download

111