History of the Hotel Palace Berlin
1968: The Hotel Palace Berlin opens its doors on May 28th with 188 rooms and 264 beds. Karl Heinz Pepper and big names from politics, business and culture appear at the opening ceremony. In addition to the rooms and suites, the new hotel offers party and banquet halls, a restaurant, a grill restaurant and a cocktail bar.
The Palace is integrated into the Europa Center », which was also initiated by Karl Heinz Pepper and which was Europe's first shopping mall in 1965. The shopping center, including the hotel, is based on the American model.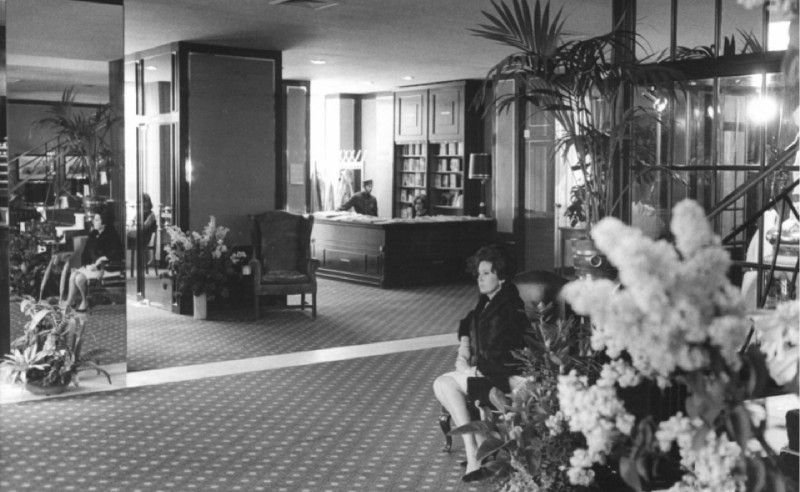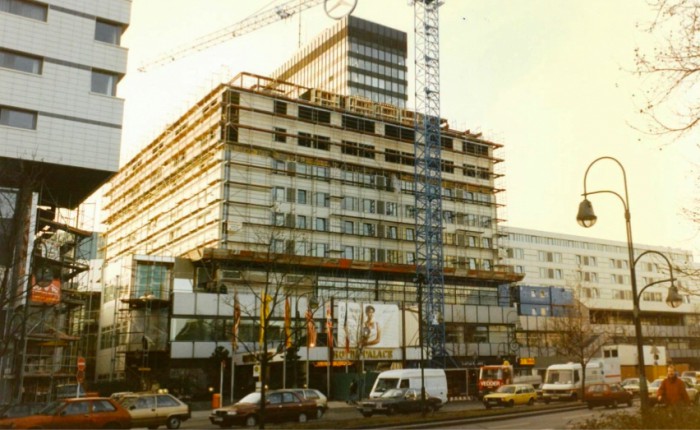 More noteworthy dates ...
1988: The Hotel Palace Berlin expands: twenty years after its opening, the hotel is supplemented by the west wing with another 102 rooms.

1992/93: Berlin is becoming more and more popular as a travel destination, the Palace reacts: three more floors are built on the existing six floors of the main building. The most luxurious suites in the house, such as the Royal Suite with 240m², are being built on the 9th floor.

1998: 30 years of Hotel Palace Berlin and the capital is becoming more and more interesting for the conference and event market: salons for meetings and events are built on the first floor.

2002: Relaxation for body and mind: The 800m² Palace Spa & Fitness Berlin » opens. Today, in addition to a pool and a refreshing whirlpool, it houses three saunas, a relaxation room, an ice grotto and a fitness room.

2003/4: The event area is expanded. One of the new features is the ballroom with a ceiling height of 5 meters. 17 rooms on 2,600 sqm for events from 2 to 1,000 people are available today.
... until today
2012: In the course of the renovation of the 7th and 8th floors, a modern club floor with an exclusive Club Lounge » is created. Guests can dine here in an intimate atmosphere with a view of the zoo and Berlin.

2015: The House of Gin, the gin bar in the Hotel Palace Berlin opens. Guests and Berliners can go on a gin trip around the world here, because the bar offers 150 types of gin. Both gin and gin & tonic tastings are offered here.

2017: After a diligent renovation in recent years, all rooms and suites in the main building shine in new splendor.

2018: The Hotel Palace Berlin celebrates its 50th birthday. The beef 45 » Sous-vide restaurant opens in June, and the new House of Gin » will cast its spell over guests from September.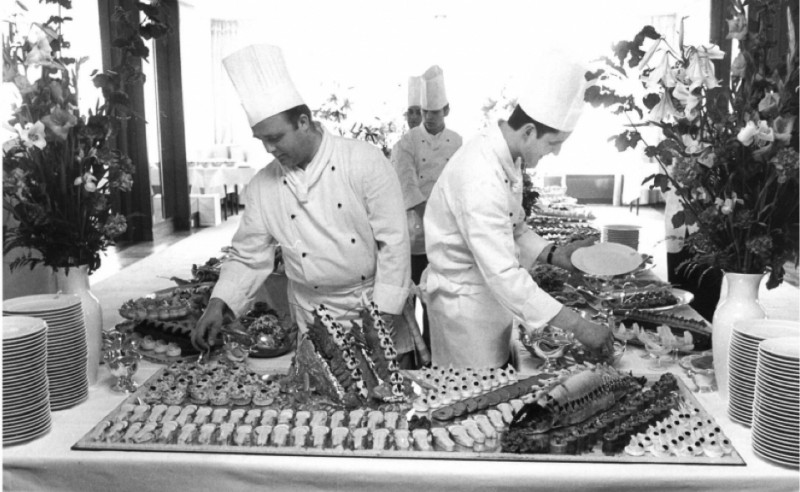 111