Boutique Restaurant beef 45
Beef is all we need: do you love meat? Then you will like the Rindfleisch 45, because it is THE restaurant for Berlin meat lovers.

Surrounded by a single ambience, YOU can fully concentrate on the essentials: Our range of beef tartare & Charolais fillet of beef, US hanging tender & flank steak, to veal tomahawk steak.

Our special cuts of meat are prepared "backwards". First, gently cook Sous-vide then a hot grill. This makes them incredibly tender and gives you the full flavor. All ingredients are of course always fresh and of high quality.
Have a look at our asparagus menu ».

Wednesday - Sunday: from 6 p.m.
Sommer break closure 27.06.-3.09.2022
Our focus is on high quality meat
.. that is staged with the Sous-vide method. Sous-vide, or vacuum-cooked, is the gentlest cooking method and no longer an insider tip. Incomparable taste and an incredibly tender and juicy meat are the result. But if you can't be without its grill aroma, we have a beefer ready for you.
You can also treat yourself to a craft beer, wine or choose one of our signature drinks from the House of Gin.
Our concept is aimed at meat lovers. Are you a vegetarian or a vegan? Please ask our staff about alternatives.
Book your table
24th - 26th June 2022 as of 6 pm
Champagne menu
Dry Aged beef fillet tartare, foie gras
marinated foie gras, brioche, blackberry

Scallop, kalamansi, yoghurt
smoked scallops, pepper and zucchini salad, kalamansi gel
Meagerfish
pearl barley, tarragon

Loin of veal
sweet potato, raspberry vanilla gel, grilled green asparagus
Currant and Nut Cake
hibiscus gel, currant hibiscus sorbet
3 course menu € 90
Incl. champagne pairing* and water € 149
4 course menu € 100
Incl. champagne pairing* and water € 179
5 course menu € 120
Incl. champagne pairing* and water € 199
* 1 glass (0,1 cl) each course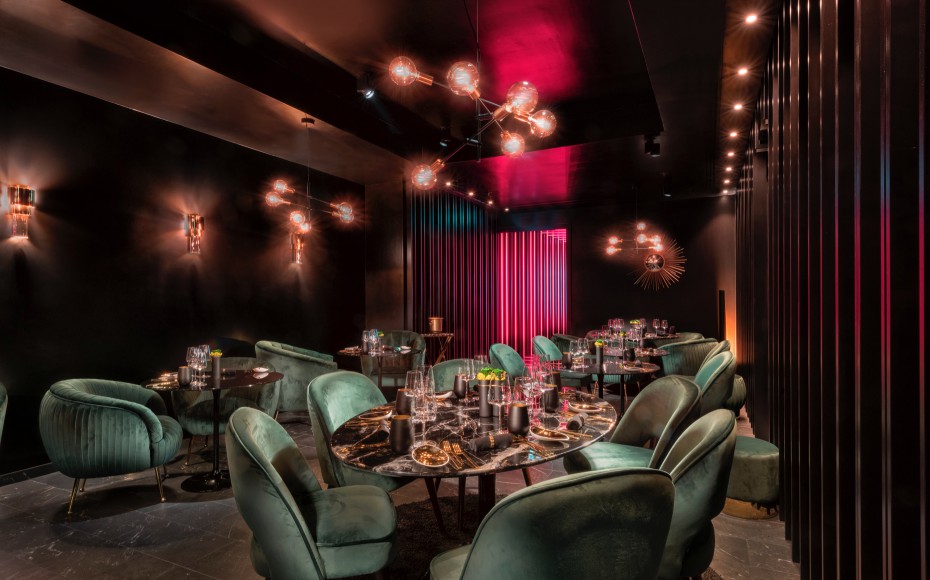 Partner restaurant of Confrérie de la Chaîne des Rôtisseurs
The Confrérie de la Chaîne des Rôtisseurs » is a global community that is all about brotherhood, friendship, camaraderie and a shared passion for the culinary arts. Its members include hoteliers, restaurant operators, chefs and sommeliers.
The beef 45 was also included in the Chaîne des Rôtisseurs and is a partner restaurant of the Confrérie.